One of the more complicated sabermetric offensive stats is Equivalent Average, or EqA. Created by Baseball Prospectus co-founder Clay Davenport, EqA attempts to measure total offensive output by considering batting and baserunning stats with adjustments for home park, team pitching and league offensive level. It is considered a useful metric because it includes all aspects of offense and it can be used to estimate runs scored, which is a good production indicator for fantasy purposes.

The formula for EqA is calibrated so that it resembles batting average. Raw EqA, calculated first, equals (H + TB + 1.5*(BB + HBP + SB) + SH + SF) divided by (AB + BB + HBP + SH + SF + CS + SB). Raw EqA is then adjusted for league difficulty so that the league average for EqA equals .260. For a detailed analysis of EqA and it's usefulness, see Baseball Prospectus' article explaining the calculation here.

Number crunching aside, let's take a look at the leaders in EqA from all games through 5/1/08. While the National League leaders contain mostly regulars, there are some surprise names in the American League leaders.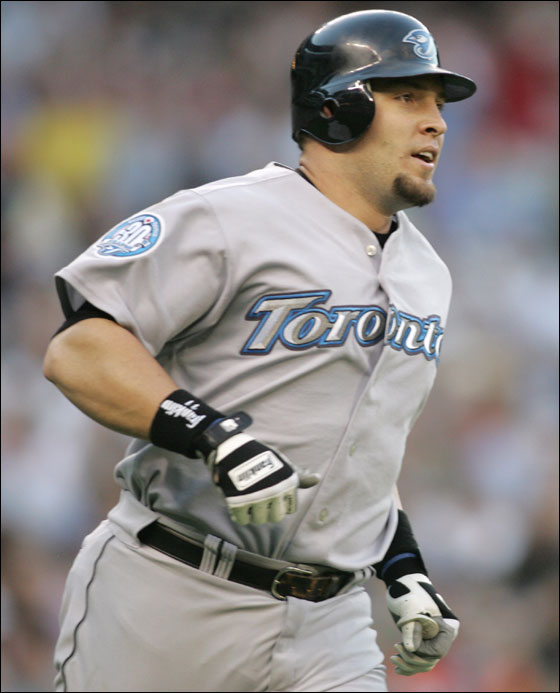 American League
Eric Hinske - .339
Carlos Quentin - .339
Manny Ramirez - .332
Carlos Guillen - .330
Casey Kotchman - .329
Josh Hamilton - .320
Adrian Beltre - .317
Milton Bradley - .315
Hideki Matsui - .314
Magglio Ordonez - .314



National League

Albert Pujols - .392
Chipper Jones - .378
Chase Utley - .369
Pat Burrell - .366
Rafael Furcal - .349
Derrek Lee - .347
Josh Willingham - .345
Connor Jackson - .342
Ryan Ludwick - .340
Lance Berkman - .339




At first glance, any fantasy player who's been paying attention this year can see the worth of EqA. The names you'd expect to see up there are. While you wouldn't expect to see Eric Hinske on the list all year, he's been extremely productive for the Rays so far. Another thing that jumps out is that the leaders in EqA in the National League have significantly higher EqAs than the American League leaders. In fact, Lance Berkman's 10h place EqA of .339 would be enough to lead the American League. This is most likely due to the lack of pitching in the National League as well as the fact that NL lineups are more condensed. Production for most NL lineups is contained to the heart of the order, whereas in the AL, most lineups are deeper and more offense is generated by the bottom of the order.

Keeping an eye on EqA can be a useful tool to see who is producing above league averages. It's not a one dimensional stat, so for fantasy purposes, high EqAs translate to all around fantasy production.

All information and calculations used above were obtained from Baseball Prospectus.